Learn How
Hair Extensions Training
Training
Two-day Hands-on Training
LEARN HOW TO MAKE $400 – $1000 IN 2 HOURS
TWO-DAY COURSE
HAIR EXTENSIONS
Join our course and receive your certificate at the end of the program. With our certified program, you will learn the following:
Theory:
Hair types and structure overview
How to choose right type of hair for extension
The most popular hair extensions techniques
Contraindication for hair extensions
Tools
Color matching
Capsules layout sectioning
Capsule formation and placement
Hair extensions care
Harmless hair extensions removal
Marketing tips
Practice:
Capsulation
Hair extensions
Adaptive haircut
Correction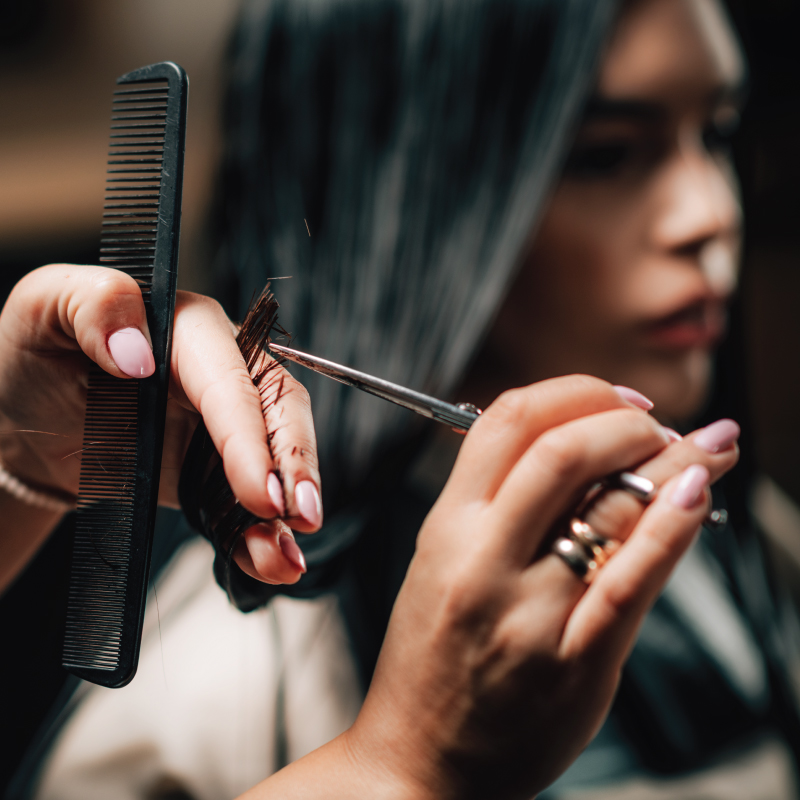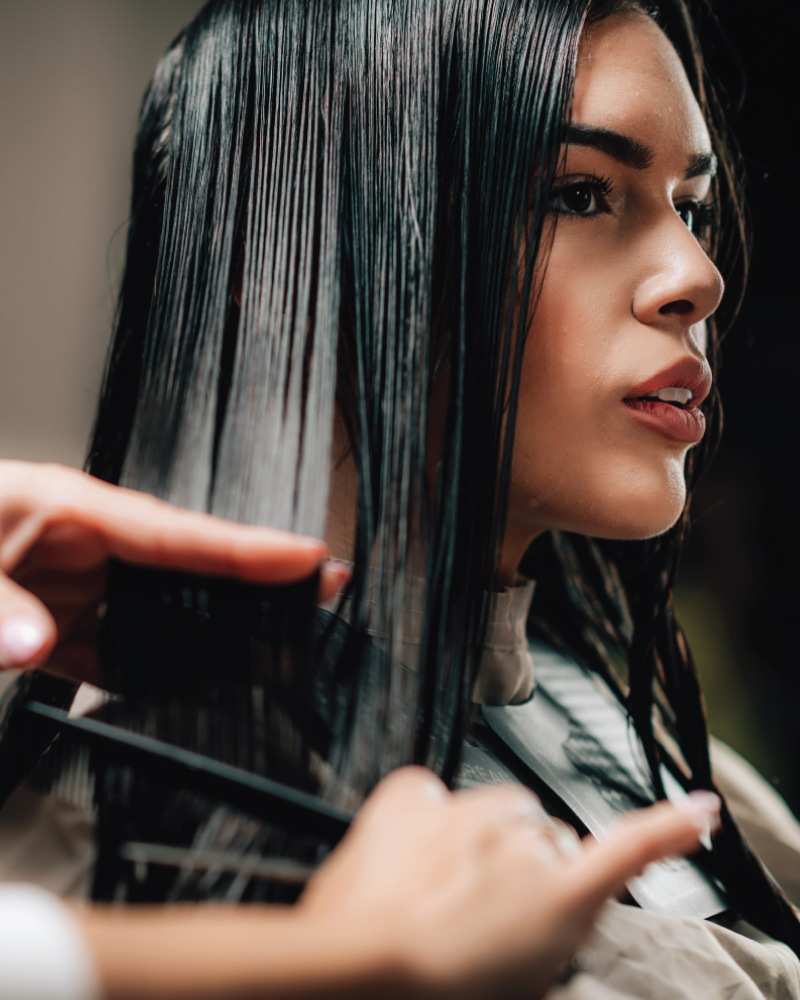 Olga Filip
Why Choose Us?
Olga graduated from "Tony&Guy", a top hairdressing academy, in 2012 in her country of origin, Republic of Moldova. She also attended Hairstyle Masterclass by Victoria schimbator in 2013 before moving to the United States. Once in Chicago, she further perfected her technique by attending several masterclasses by Babaevski: New Brazilian Color technique Course, Hair Extensions Course, Wedding and Evening Hairstyles Masterclass.
Olga's career really took off from there. With more than ten years of experience under her belt, her clientele is ever growing and happy with her work because she takes time and devotes herself to anyone who sits in her chair. Her clients are her true source of inspiration to continually improve her skills, refresh her knowledge, and keep an eye out on new techniques by learning from the best artists.
She truly believes that one's desire to grow and dare to dream is essential to succeeding in life. Ever since she was a little girl, Olga dreamed about becoming a hairstylist. Big dreams eventually become reality. Olga is thrilled to have opened her studio in 2021.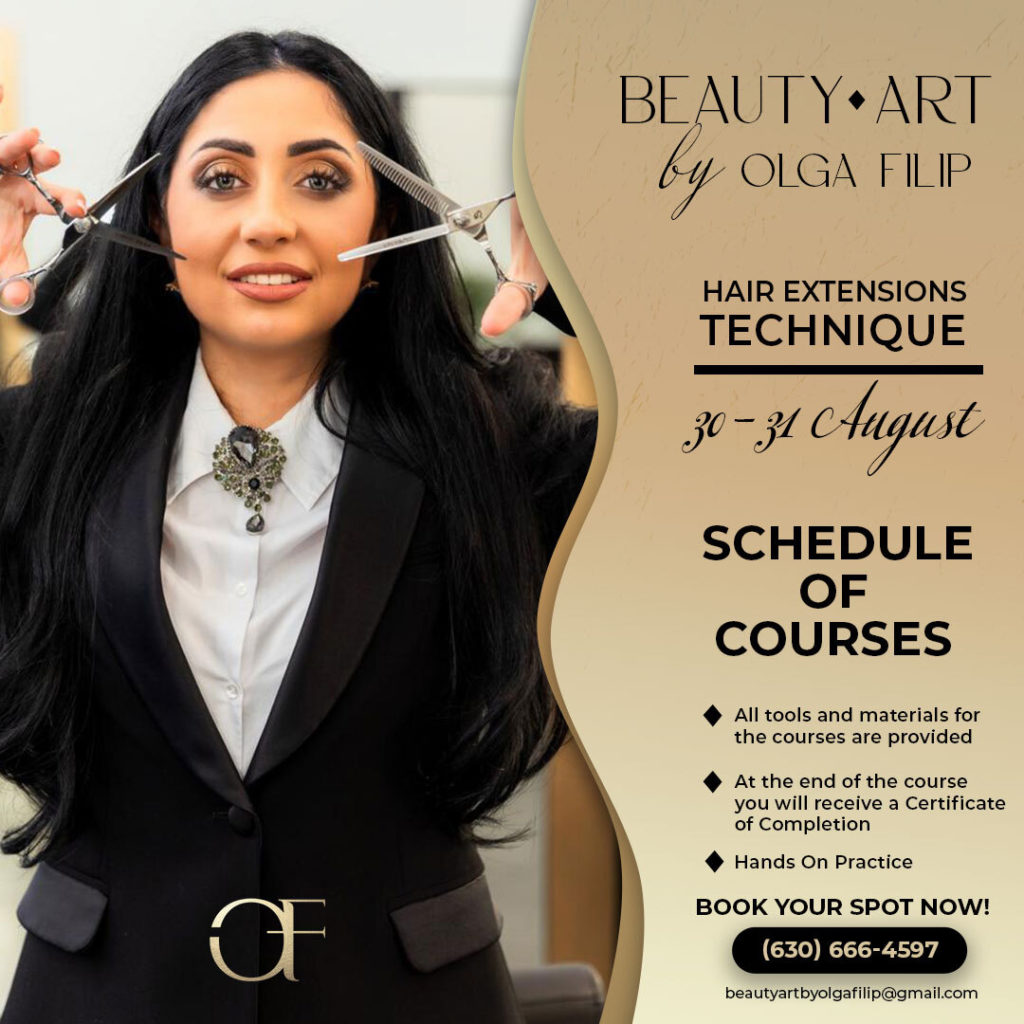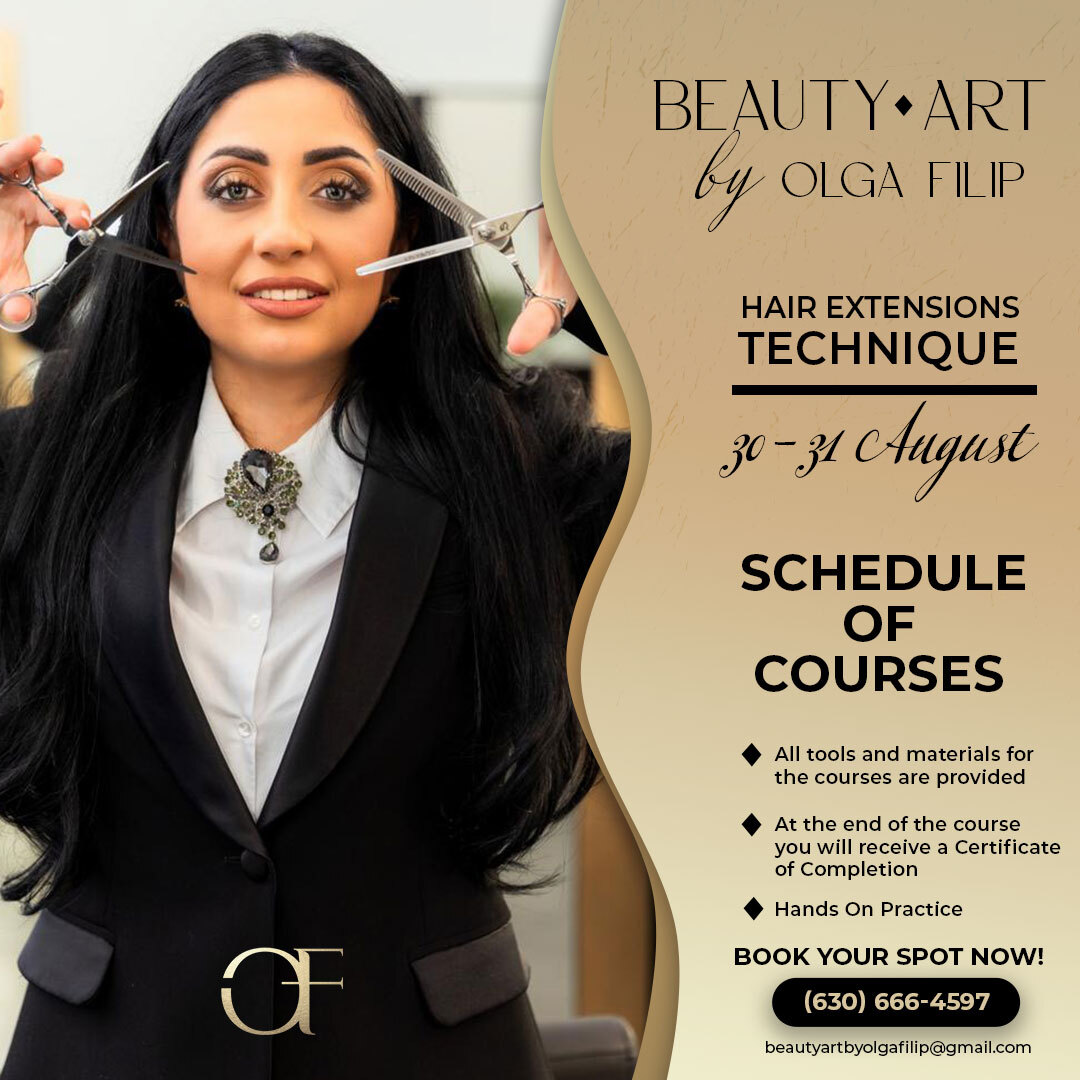 Result
Why you should take our courses
RESULT
We have collected the top beauty industry trainings so you could get one of the most highly-paid professions on the market. Receive your international certificate and start moving towards you financial independence!
345
Average cost of the procedure
4200
Weekly Income: 7 clients per week
16800
Monthly Income: Tips not included
201600
Annual Income: Tips not included
Our Benefits
BEAUTY ART SCHOOL
Students Said
Testimonials from our students
Contact
Join Our Next Class!