Hair Styling Class
OLGA FILIP HAIR EXTENSION TECHNIQUE Class
Congratulations on joining our class. Please fill out the info below so you can secure your spot on August 30.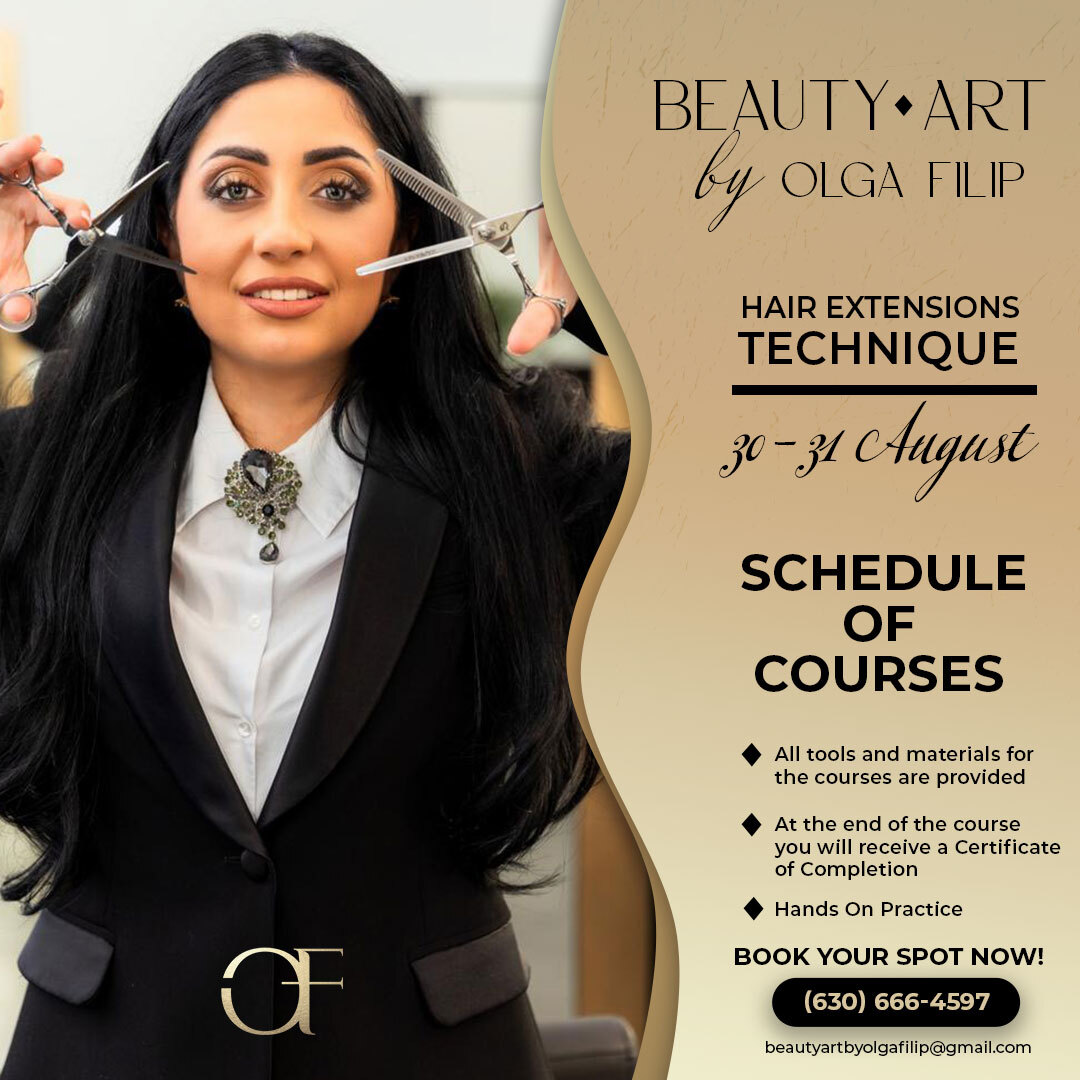 In order to secure your spot in our Hair Extension MasterClass you will need to provide a payment of 50% the total class fee.
This payment is 100% refundable up until 48hrs before our workshop begins.
You will be provided with a Certificate of Completion if you attend the whole 2 days of our training.
All Tools and materials will be provided for.
By submitting your info below you agree to this Terms of Service
Please fill out this form and you will be sent a Paypal link. 
Limited availability, spots filling up quickly.